You're not going to need a pattern, I promise this is quick and you'll love the rosette! The supplies you'll need:
Cut two 4 inch squares. We're going to create the flower shape without a pattern. That's right, no tracing and fussing! Here's how: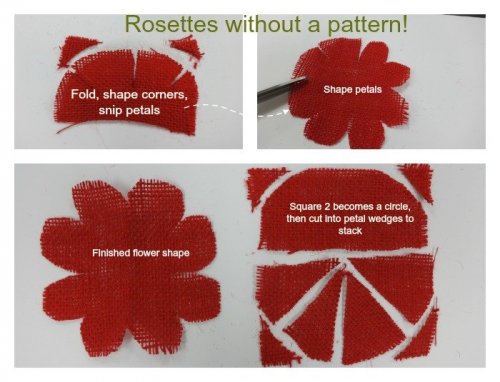 A dot of hot glue on every layer is all you need – no stitching. Shape the petals into soft curves, then fray to soften the look.

Finish with a special button. A cluster of pearls would look nice, too. Our burlap is sold in oyster and natural, too, so I added some extra petals and strips.
Keep loose, free form and natural and they'll work up quickly! Use as a gift-box topper, create a card for your Valentine's greeting, or wear as a corsage.